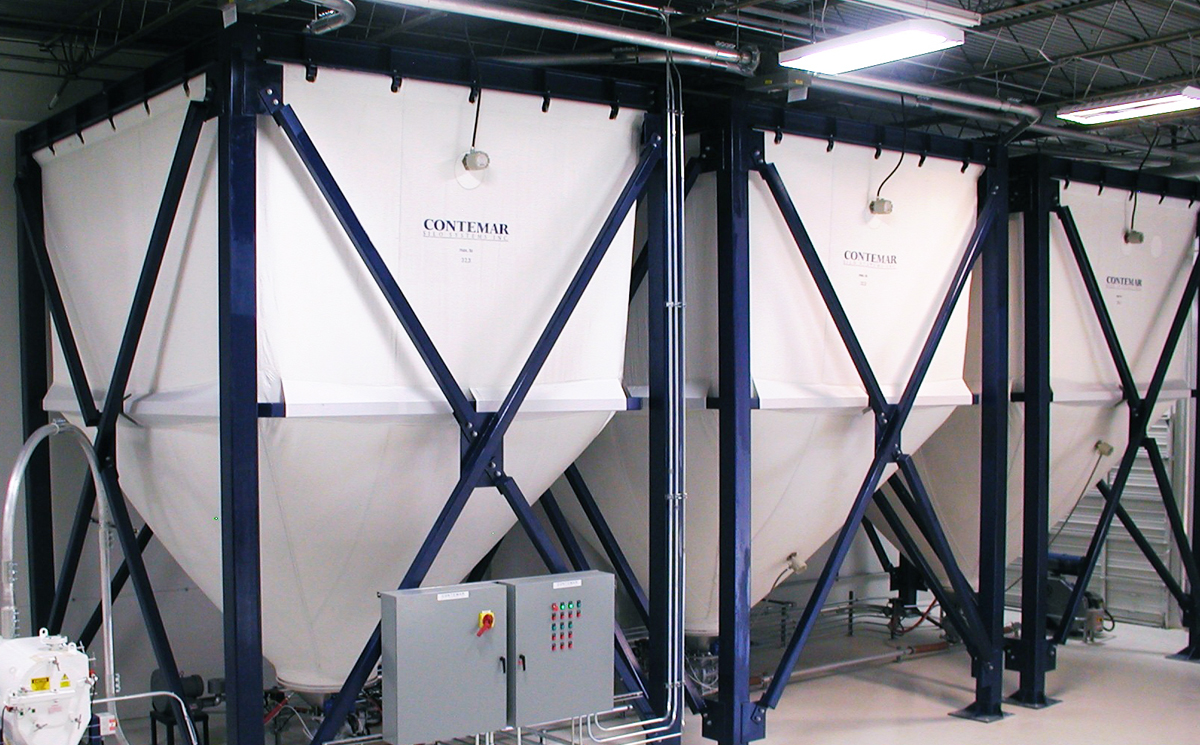 Indoor Silos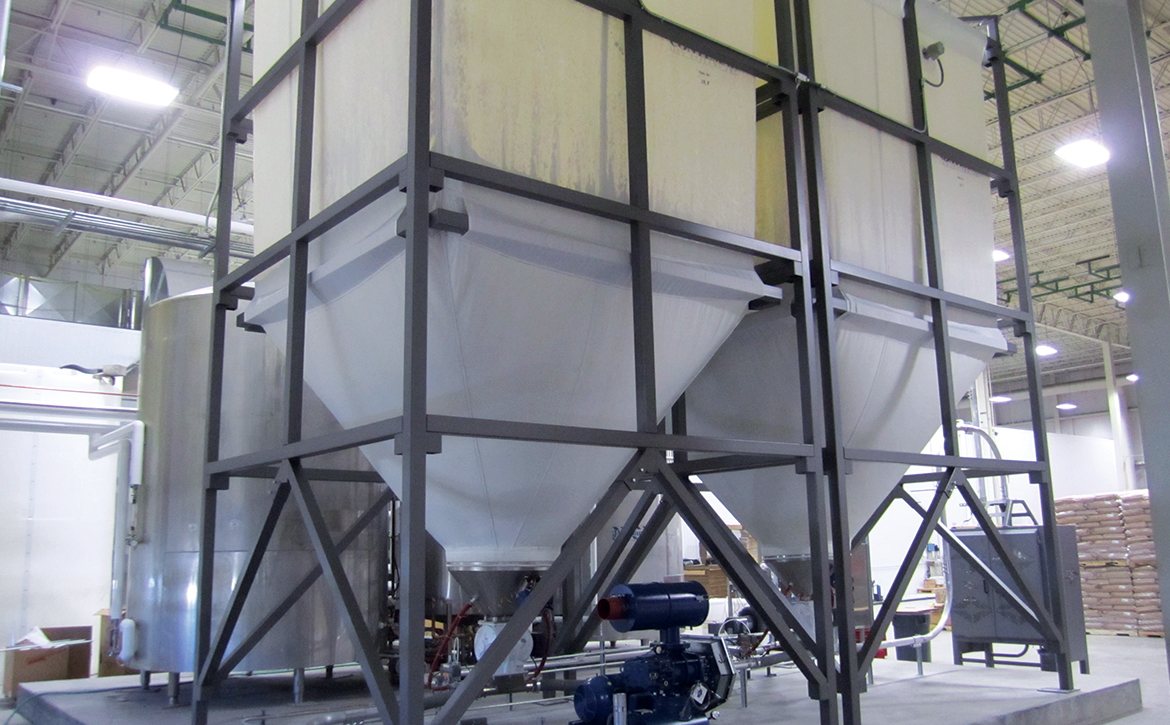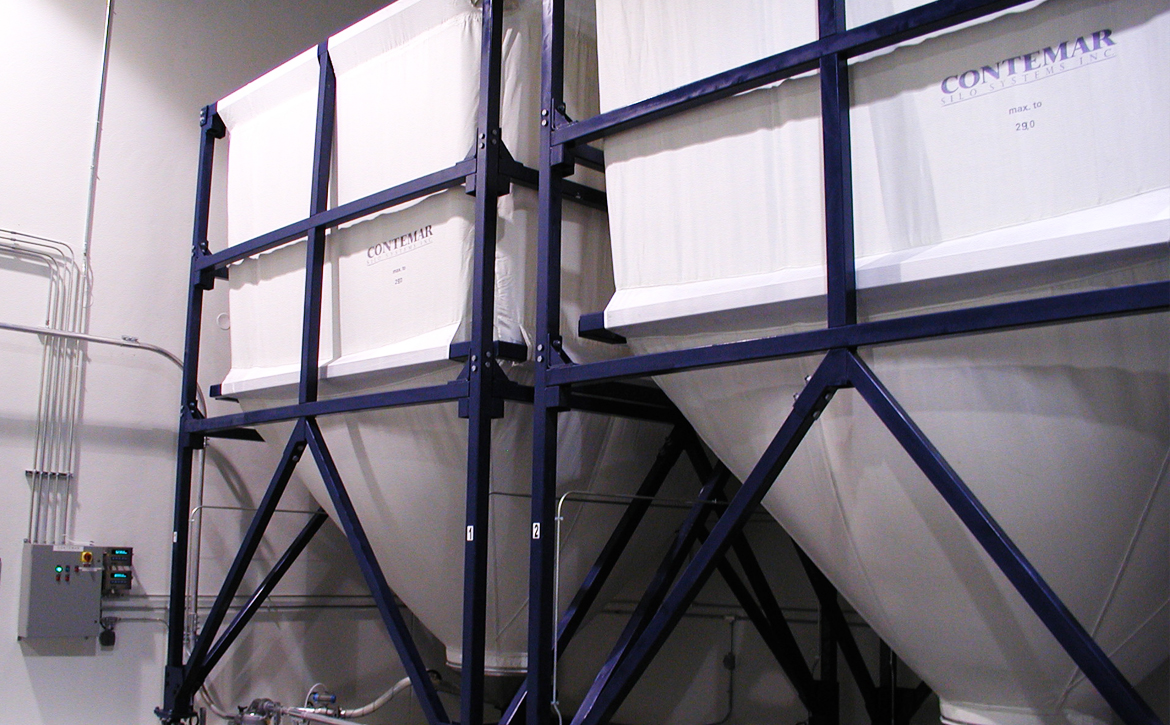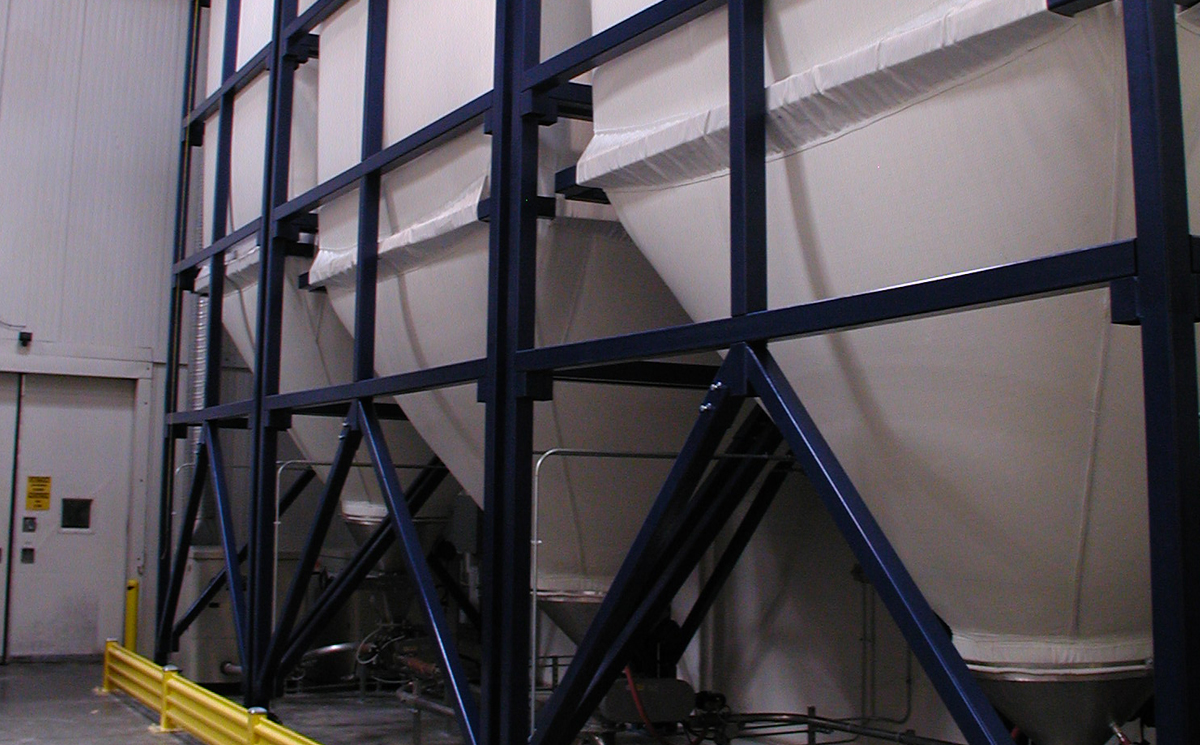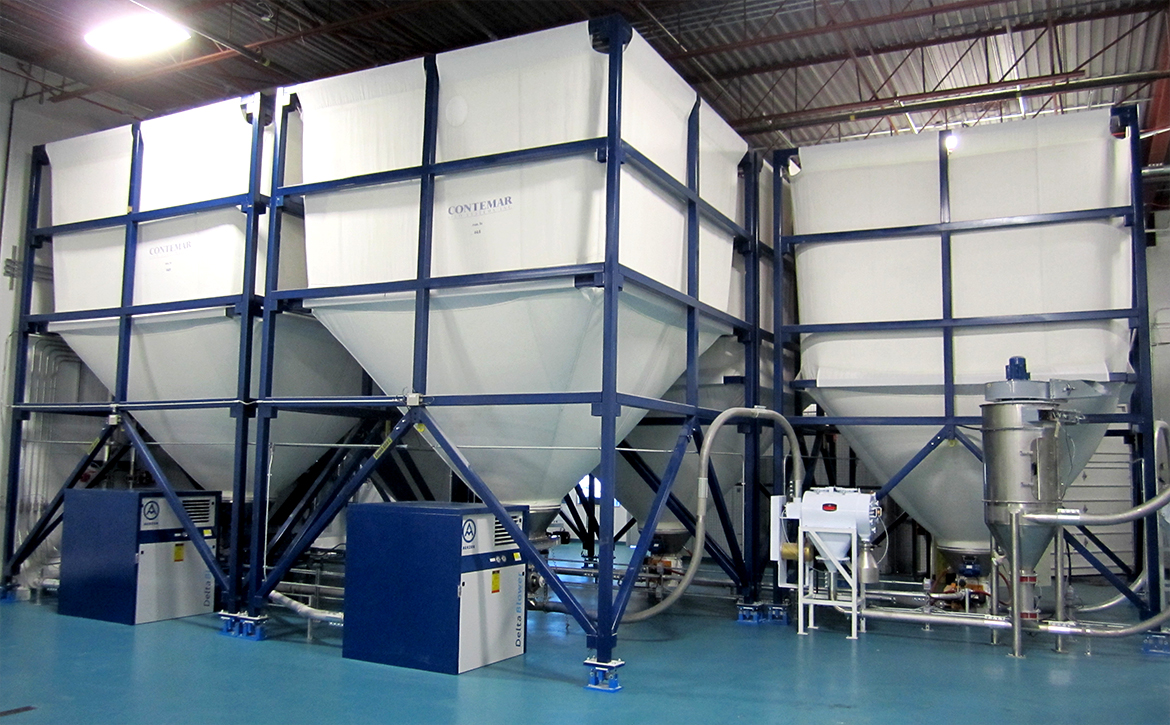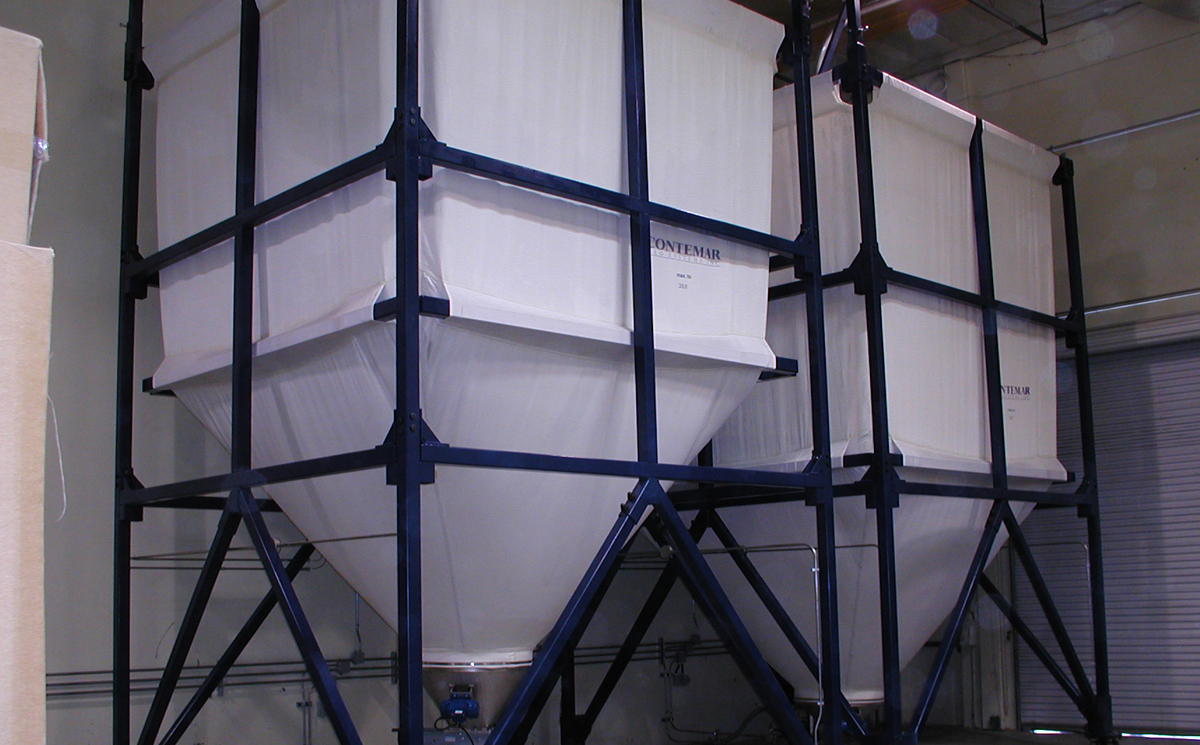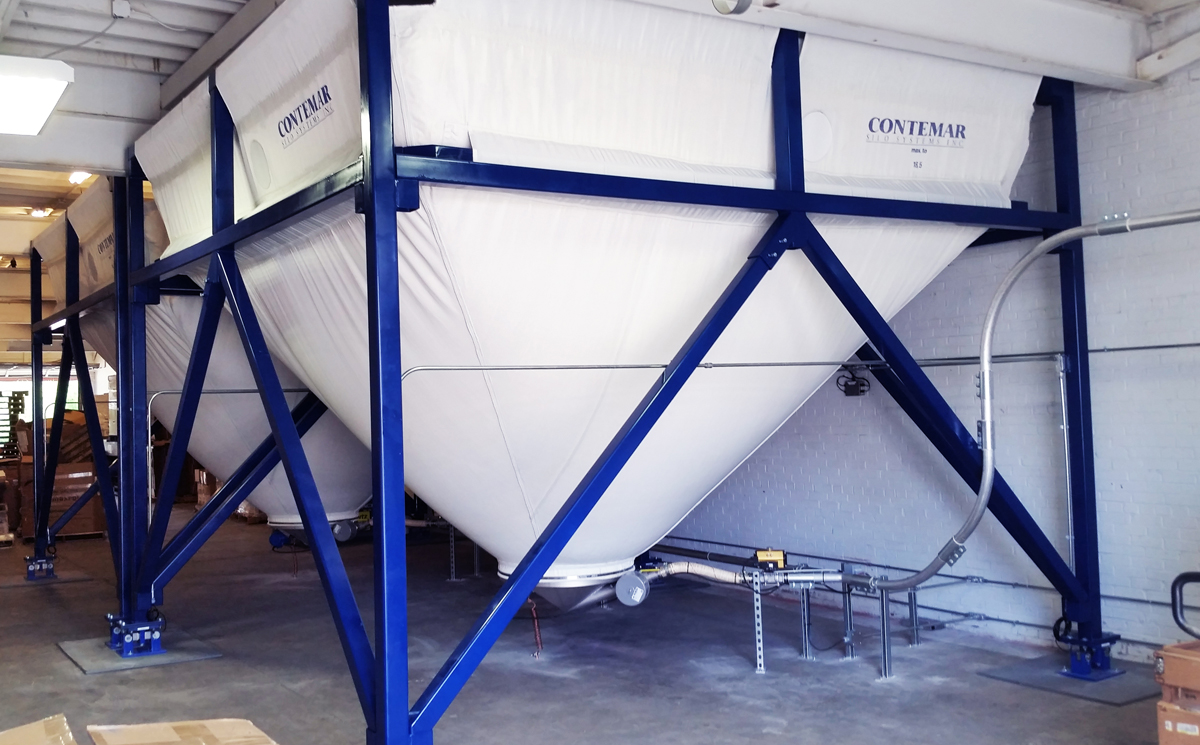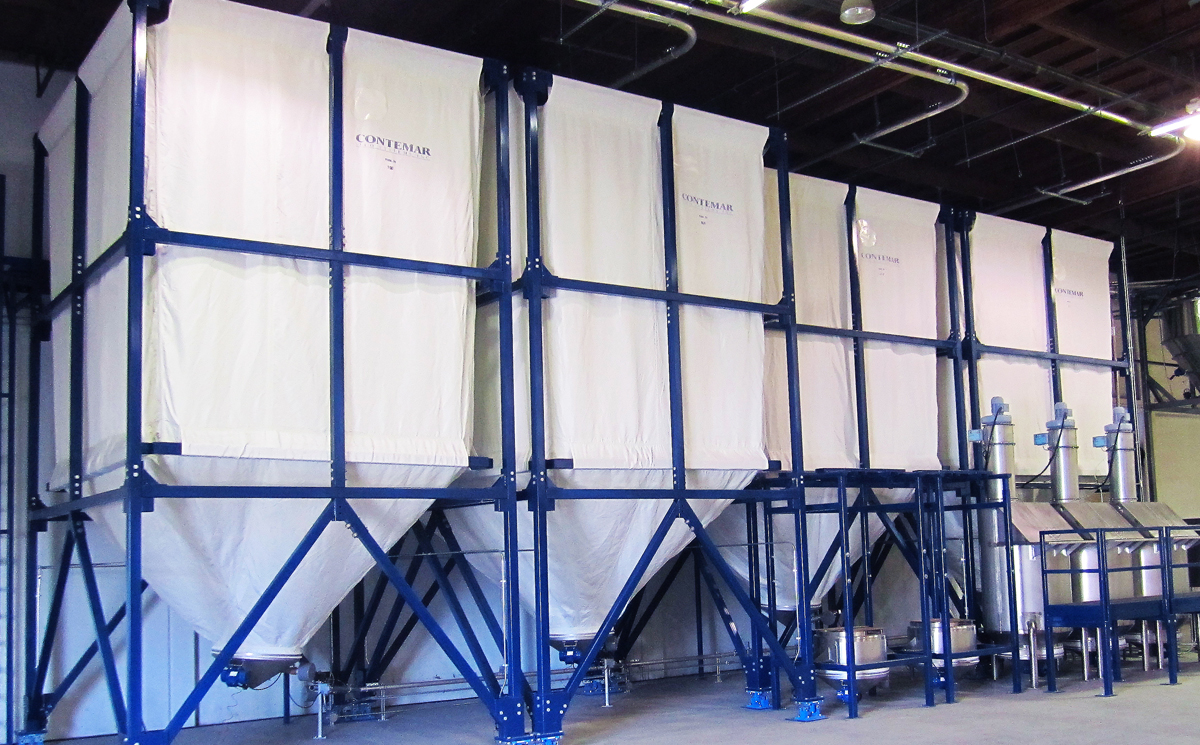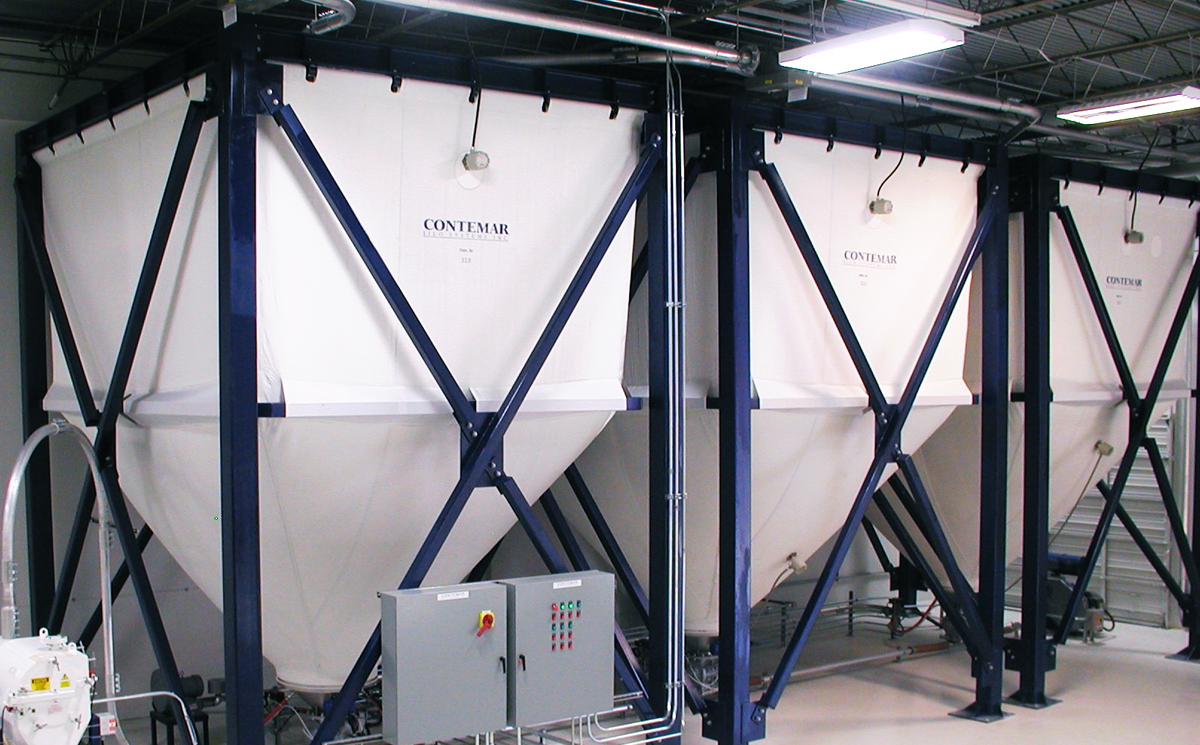 The Best of Both Worlds
Indoor flexible fabric silos are ideal for both smaller manufacturers as well as larger scale operations. For the smaller facility, they are a cost effective way to experience all of the benefits of ingredient automation, yet equally suited to handle the needs of large scale manufacturers who require more robust systems.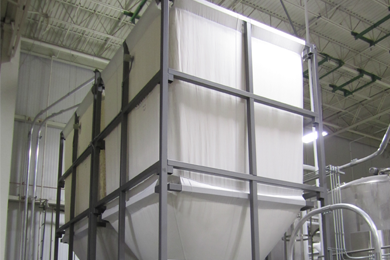 The Krause Flexible Fabric Silo
With more than 65 years' experience producing silos from KoSa high tenacity fabric, Walter Krause GmbH has perfected unique production techniques that result in the highest quality fabric silos available. Experience, expertise and the many unique benefits that Flexible Fabric Silos possess has resulted in Walter Krause GmbH achieving widespread dominance in the European market.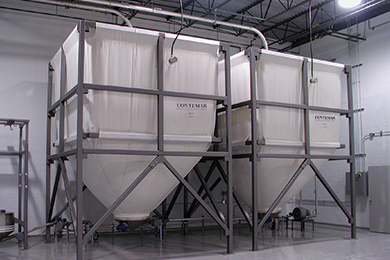 The Fabric Breathes
Uncoated Krause Flexible Fabric Silos have the ability to breath. KoSo fabric is impermeable to powder and microorganisms while at the same time remaining permeable to air. This eliminates condensation and moisture problems within dry ingredient silos.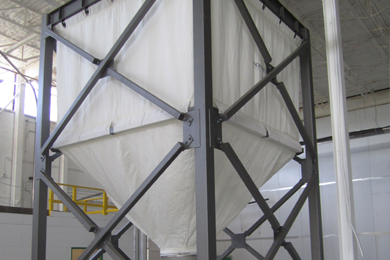 Strong & Flexible
These silos can hold up to 50 metric tons (110,000 Lbs) of product due to the enormous strength characteristics of KoSa fabric. They are also available in various heights with square and rectangular construction, providing maximum utilization of available space. Flame retardant, non-conductive, rot-proof, anti-static and free of any risk of corrosion, make the switch to indoor silos!
Project Details
Category:

Indoor Silos

Date:

June 28, 2015

Tags:

building, company, office